Think Tank Photo makes some of the best photography equipment to meet the needs of professional and enthusiast photographers alike. Their bags are designed with "speed" and "accessibility" in mind. Think Tank Photo's durable and reliable products "help photographers travel easier, take pictures faster, and organize their gear more efficiently." Jen swears by her Think Tank bags and gear. Follow them on Twitter @thinktankphoto and visit their Facebook page.

Pro Photo Rental will be providing some professional lenses at our workshop for participants to learn about and test drive. If you need to rent a dSLR body, Pro Photo Rental is the place to go. They are conveniently located in Boulder. You can visit the Pro Photo Rental website and follow them on Twitter @ProPhotoRental.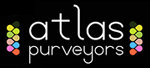 To ensure that everyone will be bright-eyed and alert throughout the workshop, we have arranged for Atlas Purveyors to provide gratis for our attendees the finest coffees and teas at their Pearl Street café - just two easy walking blocks away from Rembrandt Yard and 4 blocks from The Kitchen. You can visit the Atlas Purveyors website, follow them on Twitter @atlaspurveyors, see them on FaceBook, read about them on Yelp.
Savory Spice Shop offers a large variety of seasonings and spices. Their spices are ground fresh on the premises in small, weekly batches, so that they can offer the freshest possible product. Their more than 140 seasonings are original recipes and are hand-blended on-site. Both are offered for sale in as little as a half ounce and in either bags or bottles. Savory Spice Shop also offers extracts, sauces and more. Boulder's own local branch of Savory Spice Shop is generously providing our workshop with beautiful spices for our participants as well as for our hands-on shoots. Visit Savory Spice Shop's website.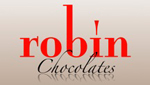 Robin Chocolates is a local chocolatier in Longmont, Colorado. They produce elegant and exquisite artisanal chocolates and confections handcrafted from the finest ingredients. Robin Chocolates clearly pour their passion and hard work into these award-winning pieces of edible art. Visit Robin Chocolates' website, find them on Facebook, and follow them on Twitter @robinchocolates.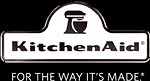 KitchenAid is probably best known for its legendary stand mixer. For nearly 100 years the company has created products for the kitchen based on that same quality and craftsmanship. KitchenAid has graciously offered a gorgeous stand mixer as a prize for one of our workshop participants who will get to choose the color. Visit KitchenAid's website, find them on Facebook, and follow them on Twitter @KitchenAidUSA.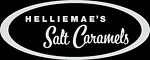 Helliemae's Salt Caramels will be providing sweets for us to photograph. Testing the limit of what sugar and heat can do, these caramels are made by hand, in small batches, using a ton of butter and cream - sourced organic and local as much as possible. Dark and intense, they have lots of rich coffee, chocolate and nutty notes, set off with crystalline Cyprus sea salt. Visit the Helliemae's website, find them on Twitter at @helliemaes, or on Facebook.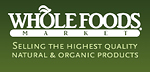 Whole Foods Market on Pearl Street in Boulder is offering beautiful produce and other food stuffs for the workshop. Our attendees will get to practice their food photography ninja skills on quality produce and pastries that one comes to expect from Whole Foods Market. Visit the Whole Foods Market Boulder website, find them on Twitter at @WFMboulder, or on Facebook.