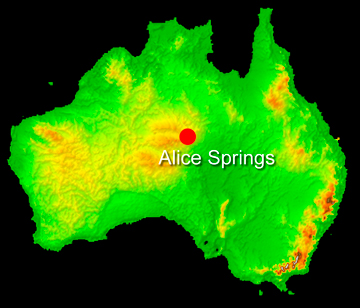 We pretty much stayed put in Alice Springs since Jeremy had his conference and I was actually working on my dissertation. I originally had grand plans for touring Alice, but I was essentially maxed out on the heat. Call me a heat wimp, it is true.
I attended a tea in the morning, hosted by the conference for partners of the astronomers. I was definitely the youngest attendee by at least 25 years. The tea had people from Asia, Europe, Australia, North America - every continent was represented at the conference except for Antarctica. People were particularly keen on asking me questions about Uluru as most of them were planning to go after the conference and we had already been.
mad loot from the local grocery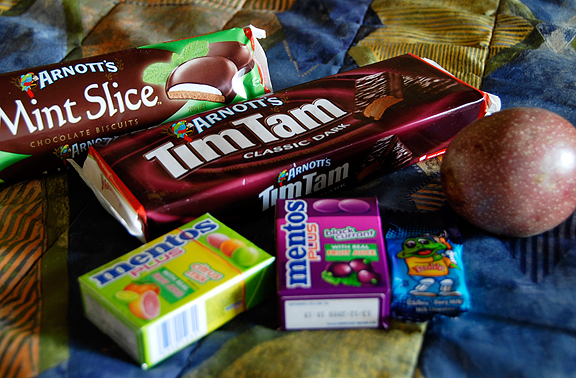 That evening, one of Jeremy's friends/colleagues joined Jeremy and I for dinner at the Overlanders Steakhouse in Alice Springs. The restaurant is famous for its special Drovers Blowout which serves up a sampler of crocodile, kangaroo, camel, and emu - followed by an entrée (a main in Australia, an entrée in the States) of barramundi or beef. When you are seated, you are asked what country(ies) you are from and they place a flag for each one on your table. There was quite the international clientele that evening: Mexico, Japan, Germany, Swedish, US, Australian...
milk freddo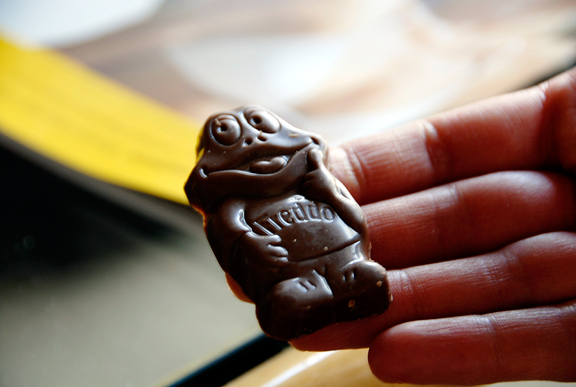 The food was quite disappointing. Jeremy helped me eat the Drovers Blowout ($50). The crocodile, kangaroo, camel, and emu were served up with so much goopey sauce that it was nearly impossible to appreciate (or discern) the actual meat which was for the most part, overcooked. Service went from fair to disasterous and we waited 30 minutes after the meal was over (they never brought Jeremy's coffee) to pay! Not worth the money and I certainly do not recommend the restaurant.