12.31.2022
Hello from the Colorado Rockies! We've assembled our 18th annual Year in Photos on the cusp of the New Year as the snow piles up in our local mountains. In 2022 we celebrated 30 years of Dynamic Duoship, experienced a surprise boom chanterelle season, upgraded to a mountain-capable plug-in hybrid electric SUV, and made some major lifestyle adjustments after Jen's diabetes diagnosis. The close of 2022 leaves our pack in a better place than when it began and we hope the same holds true for you.
We truly enjoy receiving your comments (leave one at the bottom of the post!), emails, texts, cards, and letters each year. Links to past years' cards can be found on the sidebar.
Jen implemented big changes in her diet and exercise, which translated into significant reduction of her A1C to near normal levels within 6 months of the diagnosis. Left: Jen 1.0 (archive photo from January 2020). Right: Jen 2.0. (November 2022 – Crested Butte, Colorado)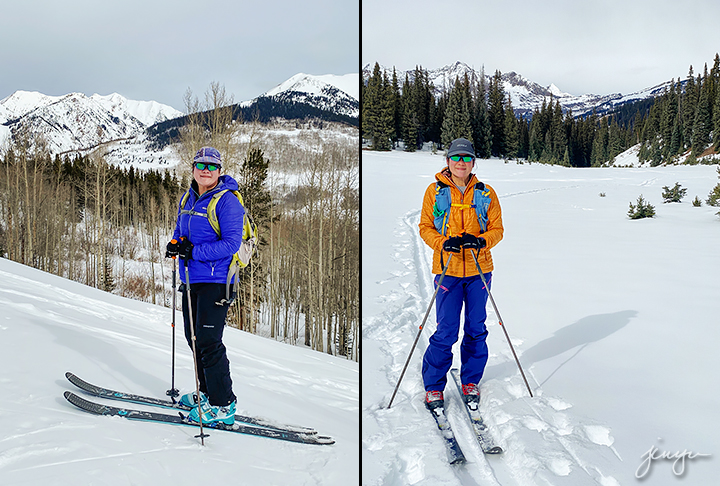 We believe in snow. (March & April – Nederland, Colorado)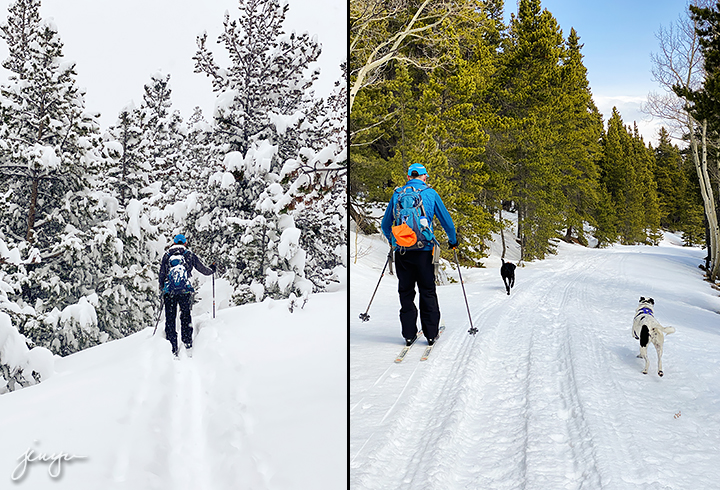 In May, we took Jen's parents to Yosemite National Park and wine country. (Yosemite & Napa, California)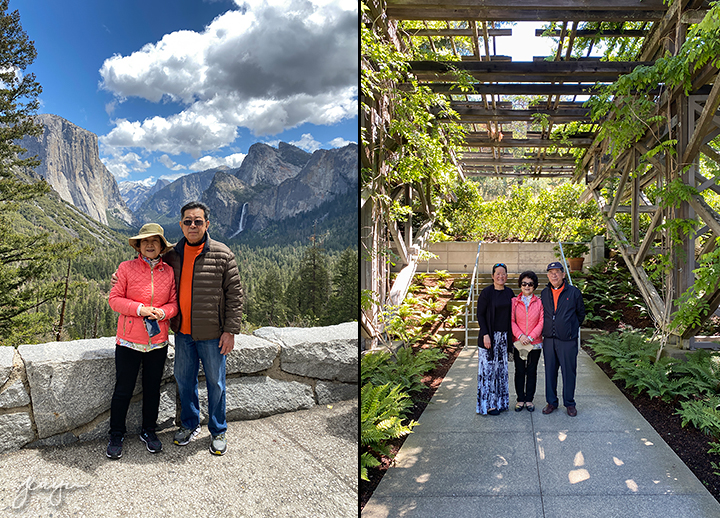 Mountain morning summer magic. Grateful for rain, rainbows, hummingbirds stopping by to feed, and Yuki full of curiosity. (June – Nederland)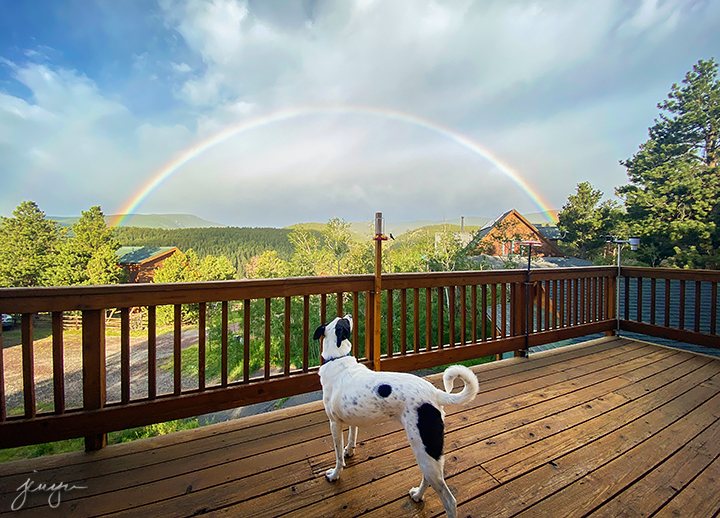 Summer hikes always involve dogs splashing into alpine lakes and streams. This was captured mere moments before Neva disrupted the tranquility with her flying leap. (July – Colorado)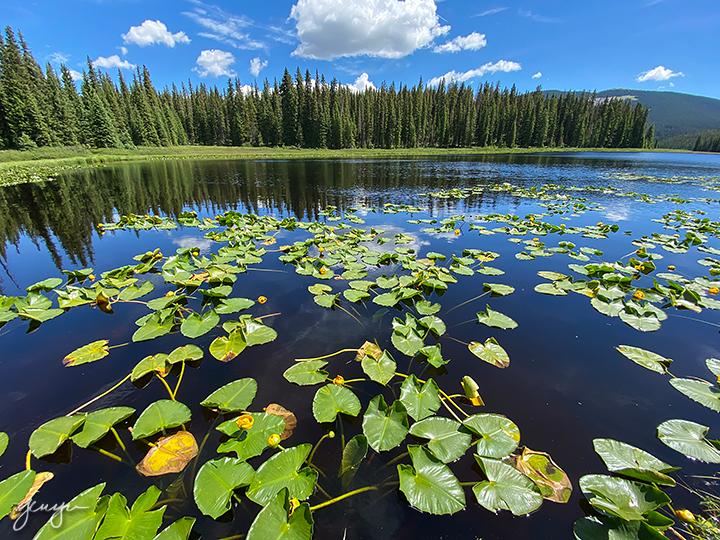 We spent far too many hours messing about the forests in pursuit of chanterelle mushrooms and tripling the area of known patches! (August – undisclosed locations)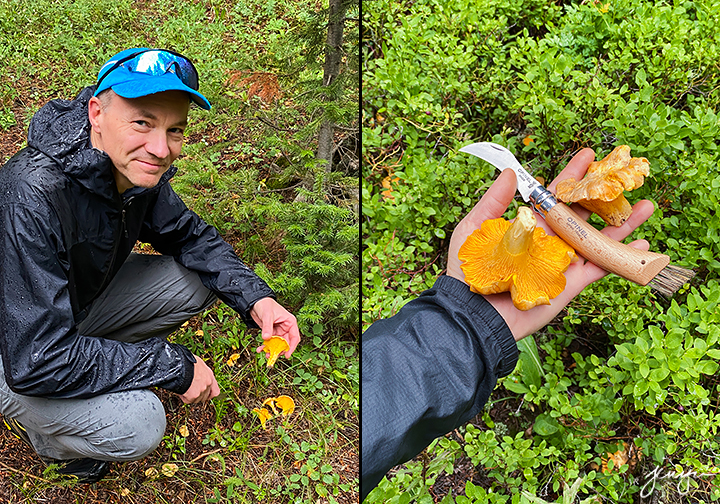 Despite retooling her culinary knowledge base, Jen still exercises her pastry muscles. Left: Palisade peach and wild foraged huckleberry frangipane tart for Jen's mom's birthday. Right: Jeremy's four-layer chocolate pistachio huckleberry birthday cake. (August & September – Nederland)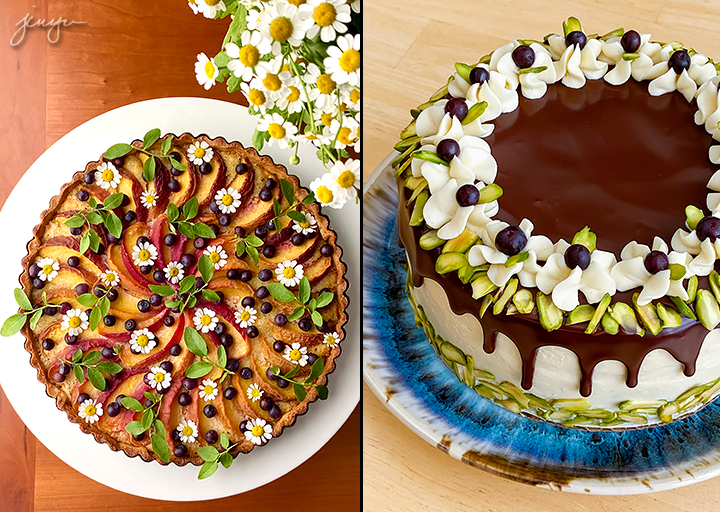 Our favorite time to hike and trail run: late summer/early fall. (September – Crested Butte)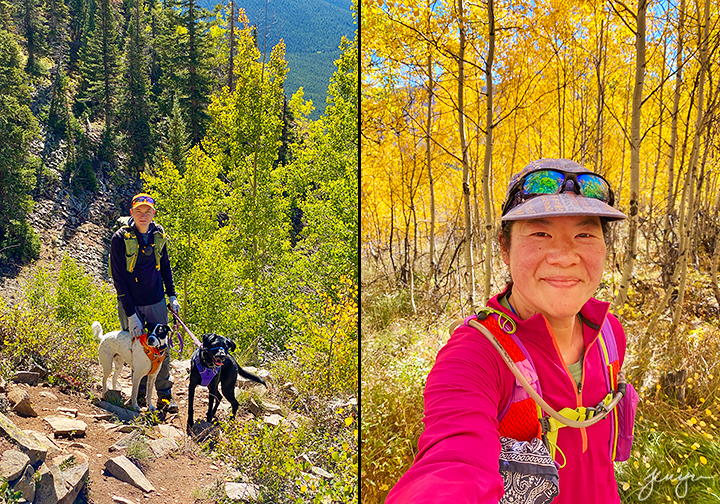 A bull moose drifts across the valley. (September – Crested Butte)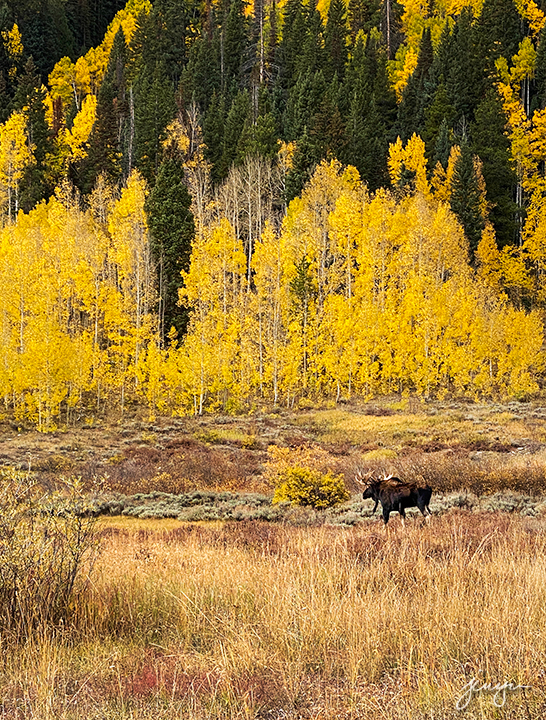 Crested Butte Mountain donning golden skirts. (October – Crested Butte)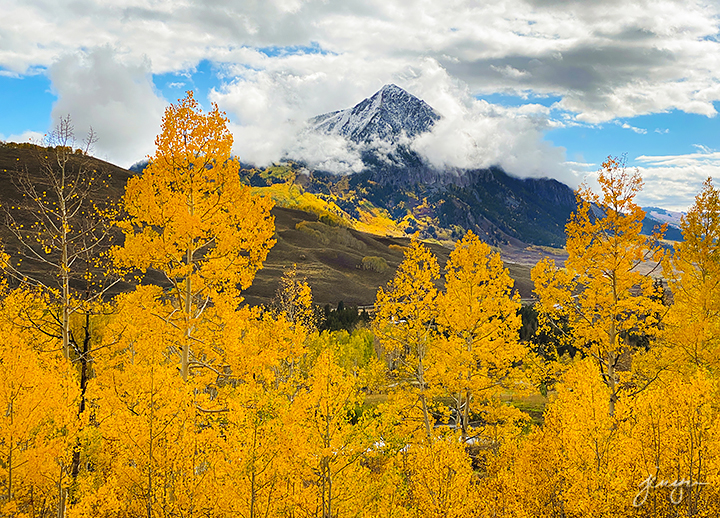 Swapping trail runners for skis and boots. The seasons may change, but human-powered fun never stops. (November – Colorado)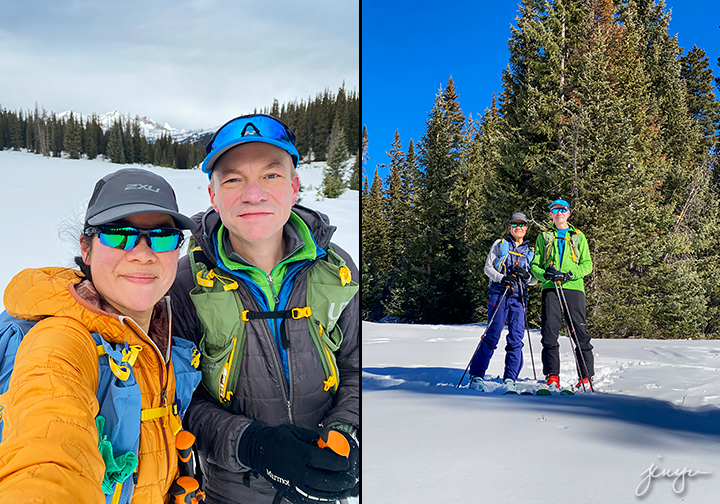 It is our sincerest wish that your trajectories be positive and fulfilling as we transition from 2022 to 2023. Sending you all much love and good wishes for the new year.
Jen, Jeremy, Neva, and Yuki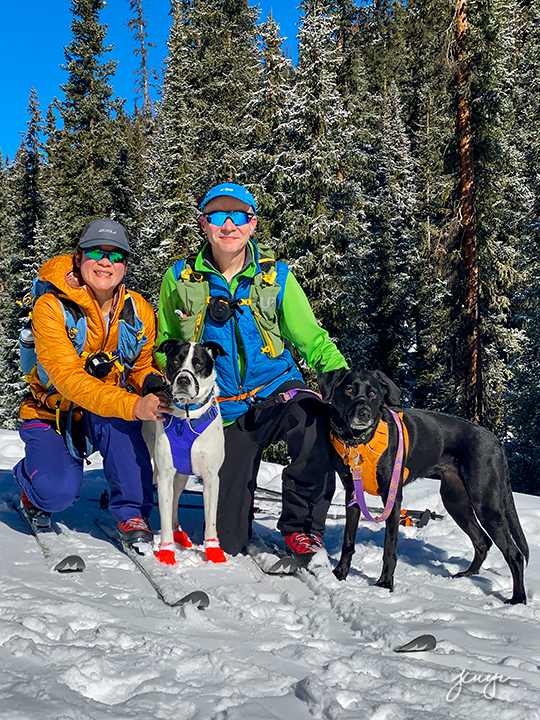 Have a gander at the 2022 Cutting Room Floor!
past years: 2021, 2020, 2019, 2018, 2017, 2016, 2015, 2014, 2013, 2012, 2011, 2010, 2009, 2008, 2007, 2006, 2005