Greetings from beautiful Colorado and welcome to the 17th installment of our Year in Photos.
As the 2021 roller coaster pulls into the station, we're reflecting on the high points of the year. We spent a good bit of time outdoors, witnessed The Great Wild Mushroom Flush of the Century, celebrated our parents' August birthdays in person, one of us turned 50, and the other became the Director of the Center for Astrophysics and Space Astronomy. The latter two are more milestones than high points, but we're trying to pad the list. Our pack remains healthy, happy, and a little ridiculous. We wish the same for you.
Drop a comment at the end of the post – we love hearing from you via comments, emails, texts, and snail mail! Visit previous years' photos at the sidebar.
Fresh snow. Fresh start to the year. Jeremy and Yuki on the neighborhood Nordic trail. (January – Crested Butte, Colorado)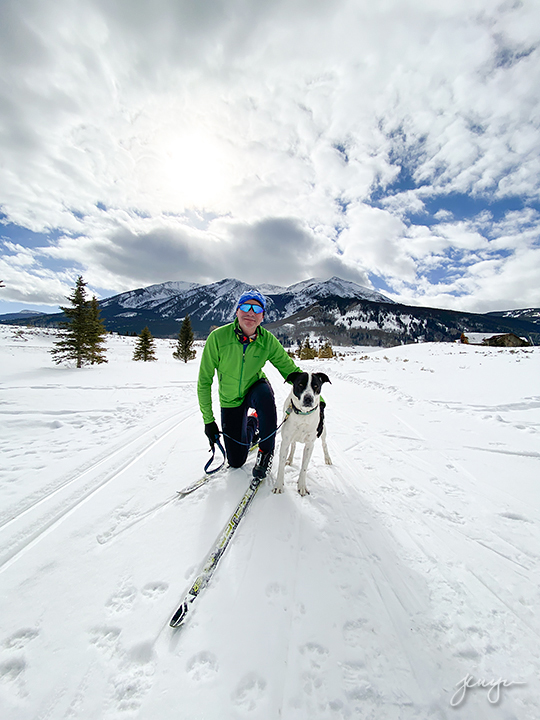 Signature Colorado: sun, snow, aspens, and mountains. (March – Crested Butte)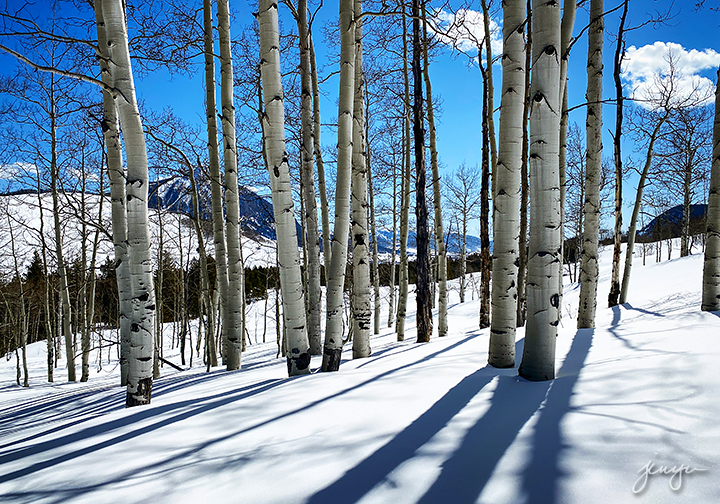 Jeremy silently glides through powdery glades. (March – Eldora, Colorado)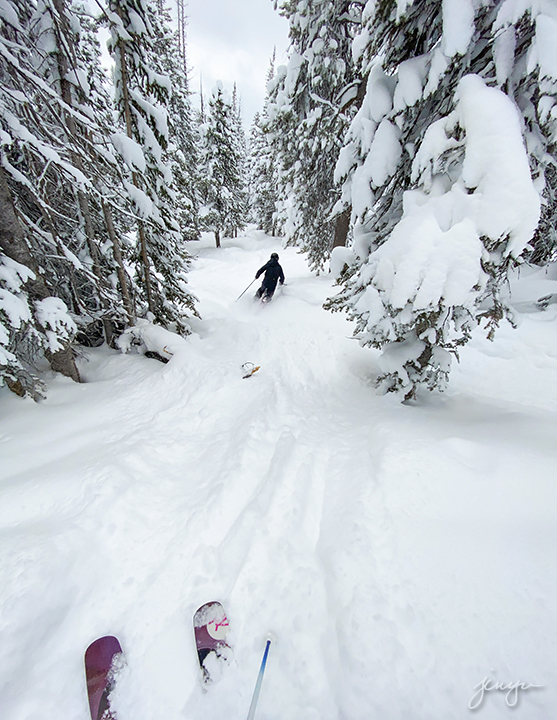 A final pink pre-dawn sliver of the eclipsed supermoon slips behind a band of clouds just over the Continental Divide. (May – Nederland, Colorado)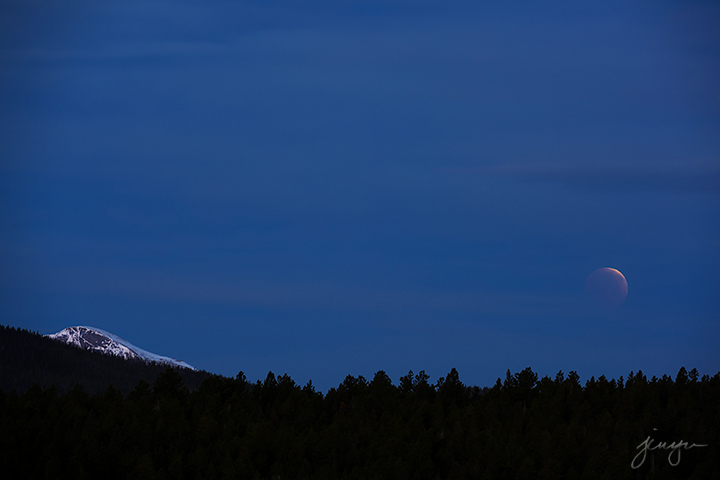 View from the lake: snowy whites give way to late spring greens under deep blue skies. (June – Crested Butte)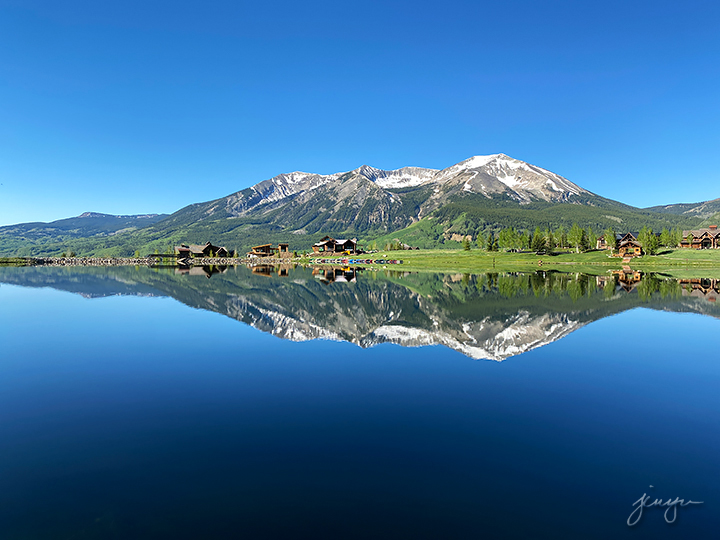 An old timer declared 2021 the best mushroom season since 1983. It was certainly one for the books. The abundance of porcini neared fun house levels and we encountered several fascinating new-to-us species. Left: a couple of perfect bouchons. Right: a rare (for Colorado) blue chanterelle. (July – undisclosed location)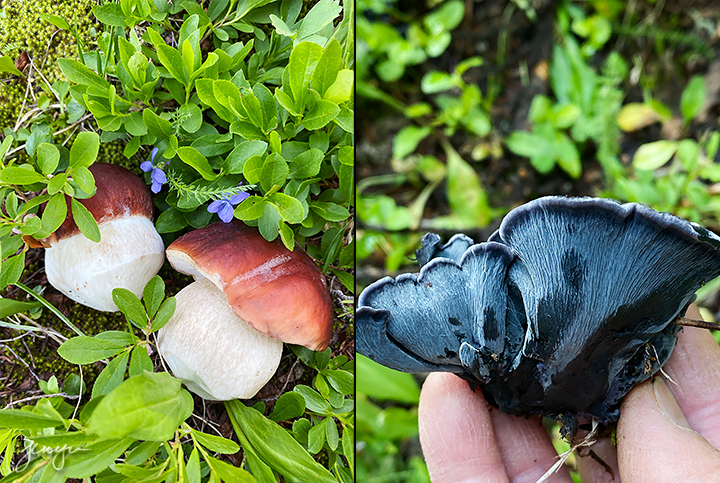 When we weren't stumbling upon mushroom after mushroom, glorious wildflower explosions stopped us in our tracks at every turn. (July – Indian Peaks Wilderness)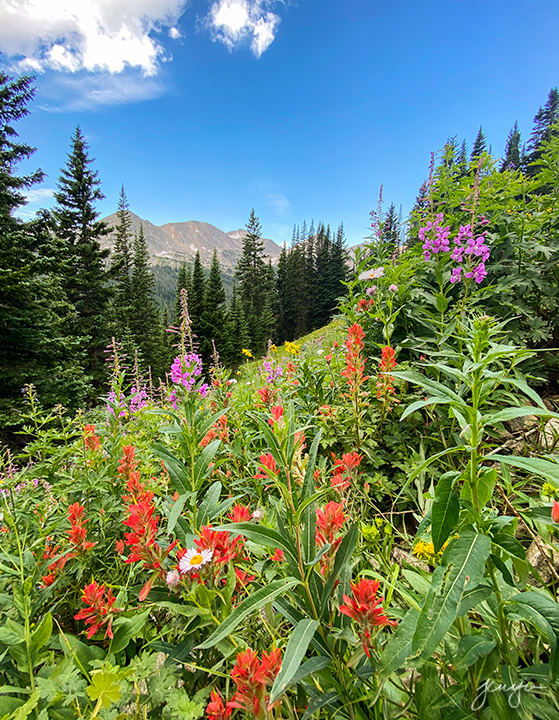 After the exhausting excitement of summer, Neva and Jeremy relish cooler weather and the start of fall colors. (September – Crested Butte)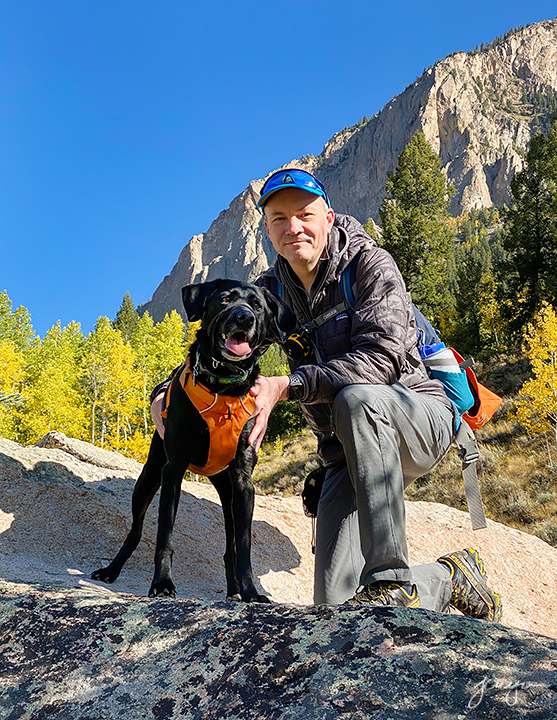 Standing under sunlit autumn aspens as their leaves rustle in gentle breezes. 10/10 would recommend. (September – Gunnison National Forest)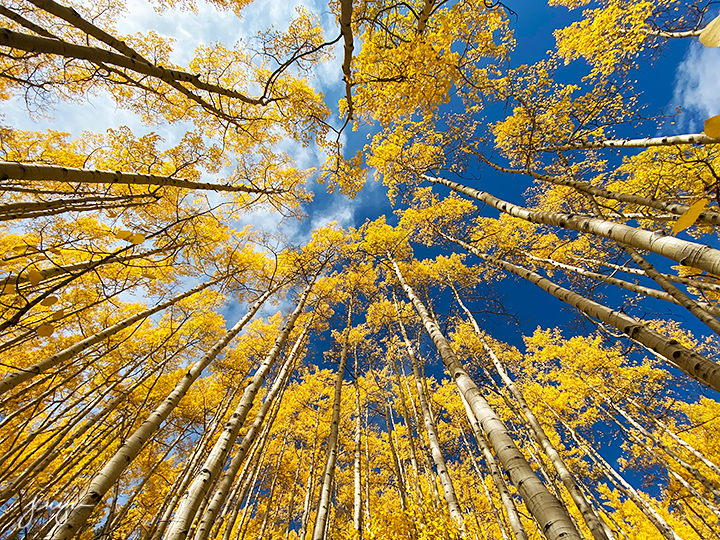 Our love affair with mountain fall colors burns fast and bright. (September – Gunnison National Forest)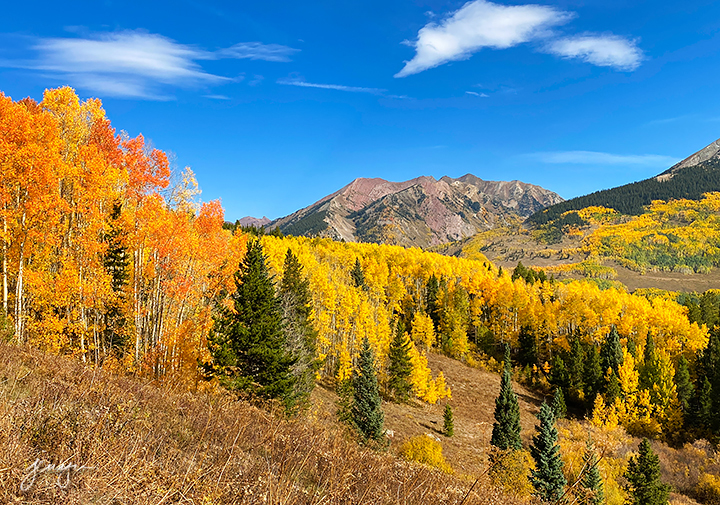 We waited a long time for the snow to arrive. Yuki made good use of fine hiking weather in the interim. (October – Nederland)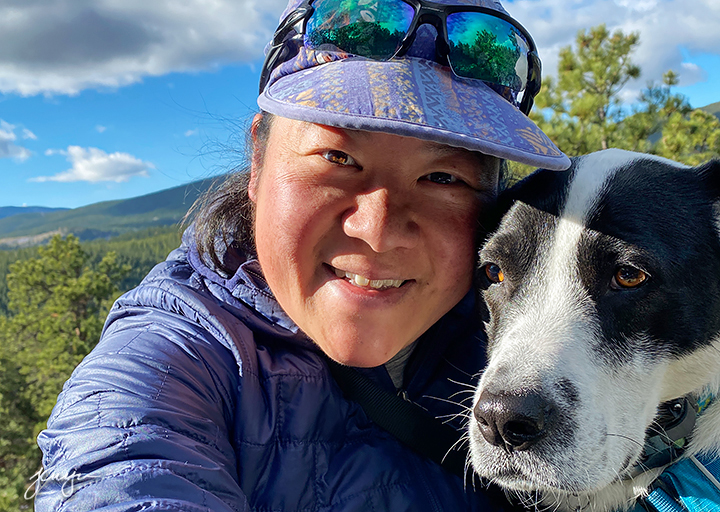 Let sliding season commence! (December – Crested Butte)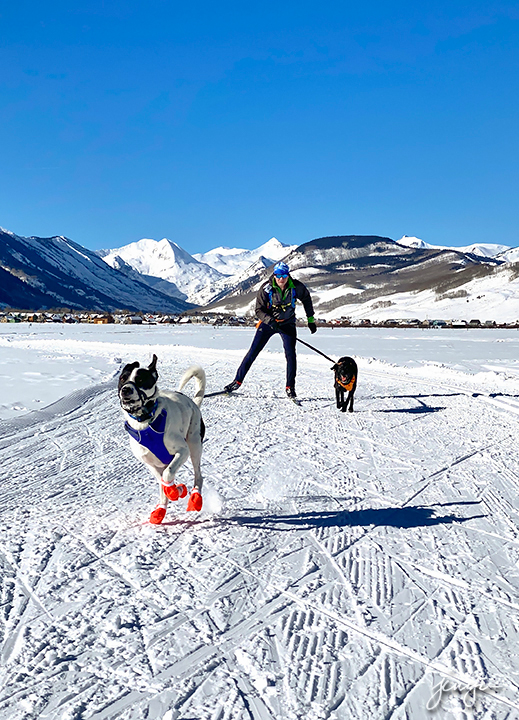 Sending love and good health in 2022,
Jen, Jeremy, Neva, and Yuki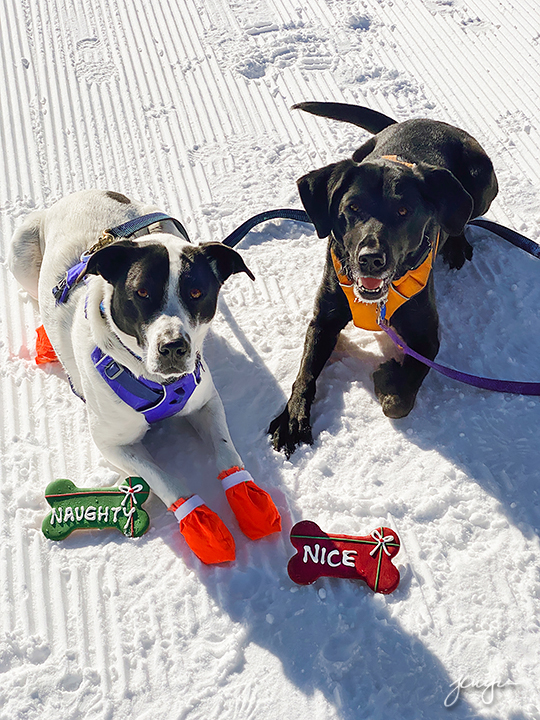 We've got a few more photos on the 2021 Cutting Room Floor!
past years: 2020, 2019, 2018, 2017, 2016, 2015, 2014, 2013, 2012, 2011, 2010, 2009, 2008, 2007, 2006, 2005